Our Products
Based on our 30 plus years of experience and long-accumulated know-how, we suggest unique and original designed products including interior/exterior ornamental parts, anti-noise and protective parts, as well as paint masking products from various materials for better workability, quality, and cost-effectiveness.
Polyvinyl chloride (PVC) Tape
PVC Tape is flexible and useful for brake lines. It is also used for straight lines and curves. A variety of adhesive types, temperature variances, and sizes.

Crepe Tape
Crepe Tape is best used for large area masking and straight lines. It can also be used in combination with other masking products where fine lines are necessary.

Polypropylene (PP) Tape
PP Tape is excellent for straight brake lines. It is also very economical.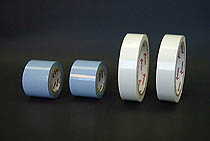 Polyester Tape
Polyester Tape is used for straight-line masking. It can also be used at higher temperatures than PP Tapes.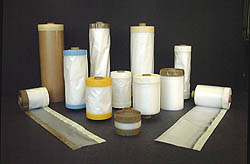 High-Temperature Resistant Roll Maskers
Some painting projects require exceptionally high baking temperatures. We design polypropylene nylon film maskers to withstand the highest temperature variances used while baking in the paint drying ovens. They are economical and easy to use as well.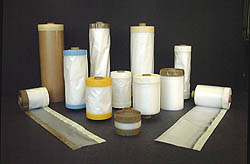 Non-Flaking Roll Maskers
Specialized film roll maskers designed for high-temperature applications, which will not cause discoloration or flaking.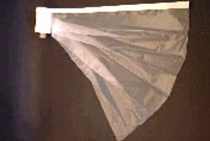 Roll Maskers with HDPE Film
The most common roll maskers are made with HDPE film, which is inexpensive and readily available in all different sizes. It can also withstand high temperatures.
Roll Masker Perforation
Roll Masker Perforation allows the same size sheet to be torn every time making repeatable processes easy.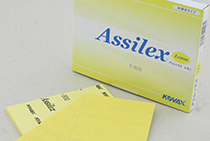 Sanding Paper
For all paint processes.
Sanding Stone
For all paint processes.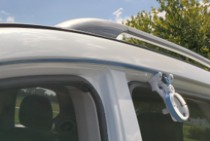 Two-Tone Jig
A unique JIG for your unique application.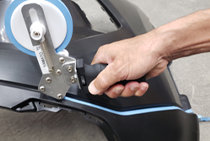 Tape Applicator
Applying with Two Tone JIG helps workability and quality stability.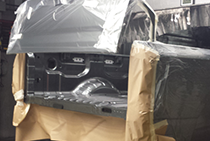 Bedliner
For the truck bed line masking.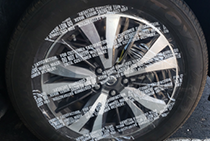 Wheel Protection
Protecting wheel and for antirust of brake disk.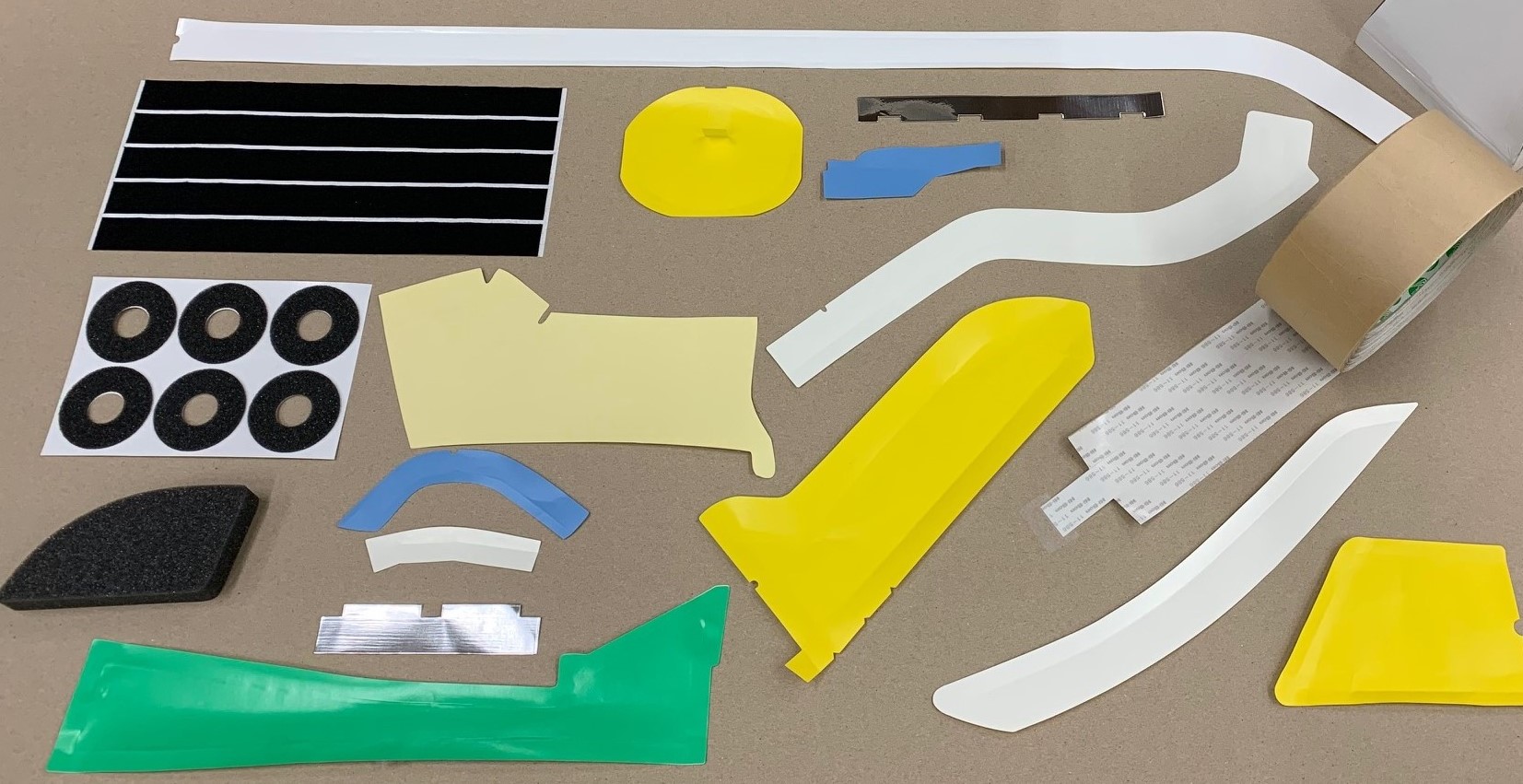 Die Cut
The well-designed shape and suitable material to exactly fit your demand. Easy masking, and the best quality.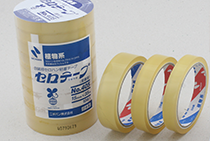 Cello Tape
For paint crosscut test (JIS Z 1522)
Double-Sided Tape
For general use, UL approved, and Low VOC.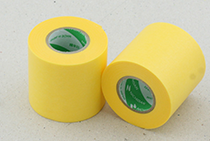 Washi Tape
Easy application, can easily be torn with your fingers.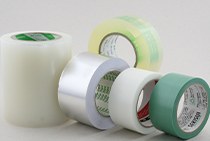 Various Tapes
Packing tape, aluminum tape, protection tape, line tape, marking tape, acetate tape, copper tape, and more.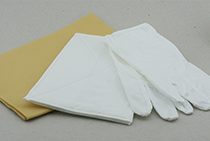 Wipe Gloves
For General Purpose, Heavy Duty, Antistatic, and Dust Proof, etc.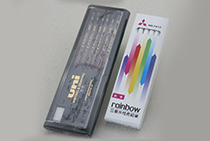 Pencils
For Paint Scratch Test (JIS K 5600)